Dermal Fillers Newcastle, WA
Dermal Fillers Can Reduce Signs of Aging in Newcastle Area Patients
Dermal fillers are an excellent solution for people in the Newcastle, WA area who are looking for a way to reduce the signs of aging on their faces. Signs of aging naturally occur over time, and can also be accelerated due to outside factors, such as smoking, diet, the environment, or inherited genetics. Wrinkle fillers work to combat the signs of aging by plumping up the skin in the affected area and leaving it looking smooth. Facial fillers are particularly popular because of the method used to insert them under the skin, which is much less invasive than alternative options to dermal fillers, such as surgery. Wrinkle fillers are both a less invasive and less risky option than many other wrinkle-reducing treatments available in the Newcastle area. Dermal fillers can drastically reduce the appearance of:
Fine lines
Wrinkles
Folds
Sunken cheeks
What Newcastle Area Patients Need to Know About Facial Fillers
There are several types of facial fillers available to residents of the Newcastle area. Our board certified surgeons offer a variety of dermal fillers and wrinkle fillers to Newcastle area patients so that they have a wide choice of facial fillers and can independently decide which facial fillers are best for them. We recommend that our Newcastle area patients discuss any questions they have about facial fillers with our qualified doctors in order to fully understand the process of dermal fillers and be fully confident going into the procedure. All of the dermal fillers we offer our Newcastle area patients are closely followed by the FDA and have undergone strict testing. We are proud to offer some of the best wrinkle fillers on the market, offering excellent results. Dermal fillers we offer include:
Why Should Newcastle Area Women and Men Choose Us for Wrinkle Fillers?
Although facial fillers are considered safe and minimally invasive, we do encourage our Newcastle area residents to discuss the risks of wrinkle fillers with our board certified surgeons before they go ahead with a procedure. We want you to be fully educated about facial fillers so that you can make informed decisions about wrinkle fillers for your face. Our staff are experts in the area of dermal fillers, and will happily discuss wrinkle fillers with you at length. Please call us to talk about the possible side effects of facial fillers, possible reactions to facial fillers, and also the excellent improvements to the look of your skin which can be achieved with wrinkle fillers. Newcastle area residents can call us at 425-605-5499 for advice on wrinkle fillers or to book an appointment for dermal fillers.
Non-graphic 3D Animations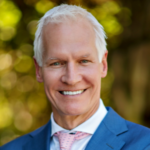 Dr. Marshall T. Partington MD, F.A.C.S. is a board-certified plastic surgeon serving patients in the Seattle, Bellevue and Kirkland areas. Dr. Partington is known for his cutting edge surgical techniques to deliver natural-looking results to his patients. Dr. Partington views each person and their story as a new journey with a very specific and unique objective. The happiness and gratitude of our patients is his greatest reward of all.