Micro Needling Issaquah, WA
Safe skin rejuvenation
Micro needling is an incredibly safe facial procedure which can help revitalize your skin and give you an all-round more youthful look. The procedure is non-surgical and minimally invasive. It is considered to be one of the safest skin rejuvenation procedures around, causing only slight and controlled injury to the skin.
Effective on deep wrinkles
This type of skin rejuvenation, as well as being safe, is effective on treating a number of skin issues, including deep wrinkles. Micro needling can dramatically improve the appearance of fine lines, deep wrinkles, scars, and stretch marks. This method can also help to tighten skin which has sagged with age or weight loss.
Now available in the Issaquah, WA area
The wonderful effects of micro needling for skin rejuvenation can now benefit the people of the Issaquah area, as we offer a professional and exclusive micro needling service at Partington Plastic Surgery right here in Washington.
Environ Skin Care Line for Issaquah Area Men and Women
Exclusive skin care line
At Partington Plastic Surgery, we carry the Environ skin care line for skin rejuvenation. We are thrilled to be able to offer this medical Environ skin care range to the residents of the Issaquah area, as the only clinic in Washington state carrying this Environ skin rejuvenation line.
Pioneer developed
The Environ skin care line was developed by a pioneering physician behind the micro needling clinical trials in the 1990's, and we are proud to be bringing the best Environ skin care and latest skin rejuvenation developments in the industry to our patients.
Why Should Issaquah Area Residents Choose Our Skin Rejuvenation Methods?
We offer micro needling skin rejuvenation to the residents of the Issaquah area, from fully trained, licensed professionals. All of our work is overseen by Board Certified Plastic Surgeons, and we have a great reputation with a long history of satisfied customers.
Skin rejuvenation by micro needling is a growing popular choice among clients because it is:
Safe
Effective
Minimal or rare side effects
Exclusive skin care
Non-graphic 3D Animations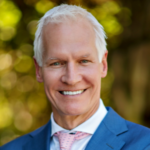 Dr. Marshall T. Partington MD, F.A.C.S. is a board-certified plastic surgeon serving patients in the Seattle, Bellevue and Kirkland areas. Dr. Partington is known for his cutting edge surgical techniques to deliver natural-looking results to his patients. Dr. Partington views each person and their story as a new journey with a very specific and unique objective. The happiness and gratitude of our patients is his greatest reward of all.