Micro Needling Lynnwood, WA
One of the latest techniques in skin rejuvenation is that of micro needling which is available to Lynnwood area residents. Micro needling has also been referred to as vampire facial or mechanical fraxel and has recently caught the attention of some prominent media programs. Residents of the Lynnwood area can be assured that at Partington Plastic Surgery, we have the expertise and the skills to effectively perform the skin rejuvenation technique of micro needling. Come to us for:
Micro needling provided through the Environ skin care line
Our work with the developer for the micro needling technique
Exclusive micro needling techniques in the Lynnwood area residents
Environ Skin Care Line for Lynnwood Area Men and Women
We are able to say that we are the only clinic that offers the Environ skin care line and we are able to offer it to Lynnwood, WA area men and women for skin rejuvenation choices. Not only is Environ skin care available at our clinic, but the advocator of the micro needling technique also works with us so that men and women of the Lynnwood area can be assured of the expertise available for them in using this skin rejuvenation technique. The Environ skin care line uses a micro needling technique that stimulates collagen production and refines pores for that youthful skin rejuvenation look. We offer:
Environ skin care line which is among the latest in skin rejuvenation products
Environ skin care line created by a physician to advocate micro needling
Access to the Environ skin care line in the Lynnwood area
Why Should Lynnwood Area Residents Choose Our Skin Rejuvenation Methods?
We have always prided ourselves on the quality service that we offer to our current and prospective customers. However, with the addition of the Environ skin care line, we know that we provide access to cutting edge techniques needed to provide our customers with skin rejuvenation techniques that they need. Our Lynnwood area men and women can feel confident in the comprehensive quality of the skin rejuvenation services that we offer them. Rest assured that with us:
Your skin will look amazing with the Environ skin care line
Micro needling can create skin rejuvenation of Lynnwood area men and women
You can maintain or regain your youthful looks with our products and services
Non-graphic 3D Animations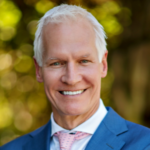 Dr. Marshall T. Partington MD, F.A.C.S. is a board-certified plastic surgeon serving patients in the Seattle, Bellevue and Kirkland areas. Dr. Partington is known for his cutting edge surgical techniques to deliver natural-looking results to his patients. Dr. Partington views each person and their story as a new journey with a very specific and unique objective. The happiness and gratitude of our patients is his greatest reward of all.