Micro Needling Redmond, WA
We all desire to have smooth and great looking skin. There are various methods through which you can treat your skin, leaving it looking great.
Micro needling treatment is one of the ways through which you can get your skin looking great in the Redmond area. Redmond area residents can access micro needling, which is a relatively new and great method of skin treatment that offers you skin rejuvenation.
Micro needling involves a non-surgical procedure whereby there is controlled skin injury, and the purpose is to stimulate healing and cause the body to produce collagen. The collagen gives the skin structure, firmness and improved skin tone. Micro needling treats the appearance of aging, scarring and stretch marks on the skin and leads to skin rejuvenation.
Micro needling is a great way to get skin rejuvenation. At Partington Plastic Surgery, we offer Redmond, WA area residents micro needling services. If you are in the Redmond area, come to us for micro needling because:
Micro needling is a less invasive procedure compared to surgery
Micro needling is a cost effective procedure for skin rejuvenation
Micro needling a suitable skin rejuvenation method for sensitive skin
Environ Skin Care Line for Redmond Area Men and Women
The Environ skin care line is available for the men and women of the Redmond area. Environ skin care products come in a wide range to ensure that all skin types are catered for. For the men and women in the Redmond area, Environ skin care products provide you with high quality products.
We offer you Environ skin care products that will help you take care of your skin. The Environ skin care line has products that you can trust and use on a daily basis for skin rejuvenation. Redmond area residents, we offer you:
High quality Environ skin care products
A wide range of Environ skin care products
Environ skin care products for all skin types
Environ skin care products for men and women
Why Should Redmond Area Residents Choose Our Skin Rejuvenation Methods?
For Redmond area residents, choose us if you need skin rejuvenation. With our skin rejuvenation methods and Environ skin care line, we provide you with a safe and cost effective method to get your skin looking younger and smooth.
With methods such as micro needling, and with Environ skin care products to choose from, come to us for skin rejuvenation. Choose us for skin rejuvenation in the Redmond area because:
We have a long history of experience
We have qualified doctors and staff
We offer you cot effective methods for skin rejuvenation
Non-graphic 3D Animations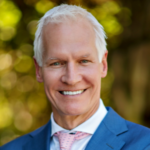 Dr. Marshall T. Partington MD, F.A.C.S. is a board-certified plastic surgeon serving patients in the Seattle, Bellevue and Kirkland areas. Dr. Partington is known for his cutting edge surgical techniques to deliver natural-looking results to his patients. Dr. Partington views each person and their story as a new journey with a very specific and unique objective. The happiness and gratitude of our patients is his greatest reward of all.