Resources
The internet provides a wide-variety of plastic surgery resources that will help you explore your plastic surgery options. These sites offer a great deal of information and present it in many different ways. The sites below will provide a great deal of information on plastic surgery options, procedures, advice, and practices.
Plastic Surgery Procedures & Surgeons
Breast Augmentation, Implants & Reconstruction
Imposition & Body Contouring
Financing Options
Additional Resources
Disclaimer: Dr. Partington and Partington Plastic Surgeons do not endorse or recommend any of the sites listed above. These resources are provided as educational and information resources only.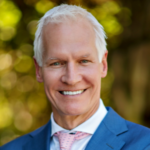 Dr. Marshall T. Partington MD, F.A.C.S. is a board-certified plastic surgeon serving patients in the Seattle, Bellevue and Kirkland areas. Dr. Partington is known for his cutting edge surgical techniques to deliver natural-looking results to his patients. Dr. Partington views each person and their story as a new journey with a very specific and unique objective. The happiness and gratitude of our patients is his greatest reward of all.