Plastic Surgery Bellevue, WA
Plastic Surgery Services for the Bellevue Area
If you are in the Bellevue area and looking for a good plastic surgeon, consider yourself in luck. There is access to top-notch cosmetic surgery services for the residents of Bellevue, WA in the Partington Plastic Surgery & Laser center.
The ride couldn't be any shorter, too, since the plastic surgery center itself is situated in Kirkland just a short distance from Bellevue. Plus there is an affiliated hospital in Bellevue itself! The plastic surgery center in Kirkland offers a wide range of high-quality cosmetic surgery services performed by qualified plastic surgeons.
Cosmetic Surgery Procedures for Men and Women
Some women feel that their breasts are too large. Fortunately, if you are in Bellevue, this issue can be easily solved by plastic surgery. Specifically, by a subset of plastic surgery known as cosmetic surgery. It's nothing drastic, and the plastic surgery procedure itself is quite straightforward and simple.
Still, not everyone should use cosmetic surgery to reduce the size of their breasts. The common signals which show that a cosmetic surgery done by a qualified plastic surgeon is in order are the following:
You feel that your breasts are far too large in relation to your frame
Your large breasts cause you pain, for instance, neck pain, shoulder pain or back pain
You sometimes feel self-conscious or embarrassed because of the size of your breasts
You get rashes under your breasts
Your hands sometimes feel numb
You get migraine headaches often
Yes, it's true. As unlikely as it seems, migraine headaches can be caused by breasts that are too large. Fortunately, making your breasts smaller is an easy thing when done by a good plastic surgeon. And guess what? If you are in the Bellevue are, you have access to a great board certified plastic surgeon almost at your doorstep!
Board Certified Plastic Surgeon Dr. Partington, M.D.
Plastic surgeon Dr. Partington, M.D, is one of the best plastic surgeons that the Bellevue area offers. Dr. Partington finished a six year general surgery program at UCLA, and trained in the art of plastic surgery at the renowned New York University under the famous Dr. Joseph McCarty.
Dr. Partington was honored with many awards for his performance in many areas of medicine throughout his post graduate training, and from 1987-1989, he was teaching surgery at UCLA medical center, to list some of his achievements.
Non-graphic 3D Animations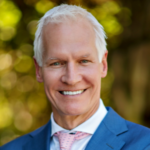 Dr. Marshall T. Partington MD, F.A.C.S. is a board-certified plastic surgeon serving patients in the Seattle, Bellevue and Kirkland areas. Dr. Partington is known for his cutting edge surgical techniques to deliver natural-looking results to his patients. Dr. Partington views each person and their story as a new journey with a very specific and unique objective. The happiness and gratitude of our patients is his greatest reward of all.