Plastic Surgery Sammamish, WA
Plastic Surgery Services for the Sammamish Area
If you are in the Sammamish, WA area and in search of a fantastic plastic surgeon, consider yourself in luck. You will discover the finest cosmetic surgery services offered to the citizens of Sammamish in the Partington Plastic Surgery & Laser center.
The trip there couldn't be much shorter, too, considering the fact that the plastic surgery center itself is located in Kirkland merely a short distance from Sammamish.
Not to mention you will discover there is an affiliated hospital in Bellevue itself! The plastic surgery health care facility in Kirkland delivers a large number of high quality cosmetic surgery services conducted by able plastic surgeons, and it's just a short drive from Sammamish.
Cosmetic Surgery Procedures for Men and Women
Can plastic surgery help you? Well, that depends. Do you have any of the following issues?
People tell you that you look tired even though you are not
It feels like you spend more time trying to correct flaws than trying to accentuate attributes in the area around your eyes
You feel as if you don't look as fresh, young and rested as you feel
If you do, cosmetic surgery will most definitely help you! Cosmetic surgery is a sub type of plastic surgery, and many a plastic surgeon specializes in this sphere of medicine. You'll find that cosmetic surgery can help you take care even of the small things.
In fact, there is a specific type of plastic surgery for the area just around the eye. This type of cosmetic surgery is called the eye lid lift, or blepharoplasty. Blepharoplasty is a cosmetic surgery procedure which involves rejuvenating the area around the eyes.
The cosmetic surgery procedure itself involves making inconspicuous cuts in the lash line or in the natural creases of the eye. Sometimes, but less often, the incisions are made inside the lower eyelid.
Board Certified Plastic Surgeon Dr. Partington, M.D.
Plastic surgeon Dr. Partington, M.D, is among the finest plastic surgeons that the Sammamish region has. Dr. Partington graduated from a six year general surgery program at UCLA, and studied the art of plastic surgery at the recognized New York University under the well-known Dr. Joseph McCarty.
Dr. Partington was honored with many awards for his successes in nearly all aspects of medicine throughout his post graduate training, and from 1987-1989, he was teaching surgery at UCLA medical center. These are just some of his achievements in the professional field.
Non-graphic 3D Animations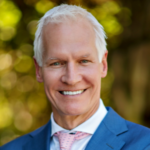 Dr. Marshall T. Partington MD, F.A.C.S. is a board-certified plastic surgeon serving patients in the Seattle, Bellevue and Kirkland areas. Dr. Partington is known for his cutting edge surgical techniques to deliver natural-looking results to his patients. Dr. Partington views each person and their story as a new journey with a very specific and unique objective. The happiness and gratitude of our patients is his greatest reward of all.