Have you ever felt self conscious in a swimsuit? How about upset that an outfit just doesn't look good on you? For one reason or another, a large number of women feel let down by the breasts that nature has given them.
If you're upset that outfits just don't suit you, you might want to consider enhancing your bust using Seattle breast augmentation treatments. Read on to learn the three biggest advantages of breast augmentation, and how they can improve your life.
You'll gain a new sense of confidence
It's one thing to look good, and another to feel good about how you look. Enhancing your breasts with breast augmentation doesn't just change the way you look – it can change the way you feel.
Wake up every day feeling more confident about how you look, and enjoy a lasting boost to your confidence because of your appearance. Many women report feeling more 'complete' and confident after their breast augmentation procedure.
You'll look wonderful in a swimsuit
Want to look wonderful this summer? If you love to visit the beach, enhancing your bust can give you the confidence you need to 'rock out' in an incredible swimsuit on your local beaches.
Enjoy a new body that suits any swimsuit and makes you a superstar on the beaches this summer. Seattle breast augmentation can give you the beach body you've been waiting for on your annual beach vacation, or just for when you take a dip at home.
You'll 'own' any outfit or new look
It's one thing to wear an outfit, and another altogether to 'own' it. Enjoy a body that makes any outfit look impressive with fuller, larger breasts. Breast augmentation is an incredible confidence booster if you currently feel a little too unfashionable.
Enjoy cleavage that's there regardless of what bra you're wearing, a figure that can make any outfit look incredible, and the incredibly alluring confidence that comes when you know you've truly owning an outfit.
Image: http://www.flickr.com/photos/safari_vacation/6516226823/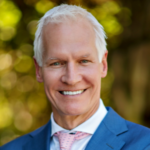 Dr. Marshall T. Partington MD, F.A.C.S. is a board-certified plastic surgeon serving patients in the Seattle, Bellevue and Kirkland areas. Dr. Partington is known for his cutting edge surgical techniques to deliver natural-looking results to his patients. Dr. Partington views each person and their story as a new journey with a very specific and unique objective. The happiness and gratitude of our patients is his greatest reward of all.