Our hands rarely see the same amount of care we show our faces. To keep our faces looking young and smooth, a number of creams and oils are applied daily. Why do we seem to ignore the same signs of aging we see on our face, in our hands? After all, our hands show the first signs of aging.
Just like the skin on our face, our hands are exposed to just as much, if not more, opportunity for damage. Time in the sun can cause brown spots and aging, giving the appearance of worn out and tired hands. As we age, our skin also loses its plumpness leaving our hands to look boney and fragile. It's time to give our hands the attention and care they deserve.
Radiesse® is a dermal filler used to bring back life and erase years from your skin. In less than an hour, you can turn back the hands of time. With no recovery time, this treatment is safe, painless and affordable. Of course you should continue to care for your hands after treatment and we have several products to help you, protecting them from the sun is very important to keep sunspots from appearing. Taking just 45 minutes the Radiesse® treatment at Partington Plastic Surgery shows amazing results that takes years off the age of your hands. No creams or lotions can accomplish what this treatment accomplishes.
Begin the fight against time and aging with hand rejuvenation from Radiesse®. Get back your smooth and radiant hands with this simple and effective treatment with Dr. Partington. Your hands should reflect that of your bright and youthful face, and now they can with Radiesse®.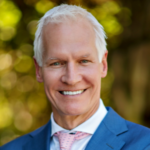 Dr. Marshall T. Partington MD, F.A.C.S. is a board-certified plastic surgeon serving patients in the Seattle, Bellevue and Kirkland areas. Dr. Partington is known for his cutting edge surgical techniques to deliver natural-looking results to his patients. Dr. Partington views each person and their story as a new journey with a very specific and unique objective. The happiness and gratitude of our patients is his greatest reward of all.