Liposuction Ballard, WA
Liposuction Procedures for Ballard Men and Women
Perhaps you have heard about liposuction, lipoSculpture and tumescent liposuction for men and women in the Ballard and surrounding area.
If you are questioning whether liposuction or tumescent liposuction is the right choice for you, and whether you might be a good candidate for liposuction, we encourage you to review the following information regarding the procedures for liposuction cosmetic surgery, lipoSculpture, or tumescent liposuction available to residents of the Ballard area and beyond.
By definition, liposuction is a surgical procedure to remove unwanted fat deposits from specific body areas, including the neck, abdomen, face, back, upper arms and buttocks. Liposuction does not remove cellulite, but it does remove small pockets of fat.
Liposuction is not limited to cosmetic procedures. It can also be used in the treatment of certain medical conditions, such as:
Benign fatty tumors
Excessive armpit area sweating
Issues with metabolism of fat in the body
Abnormal male breast enlargement
A good candidate from the Ballard and surrounding area for liposuction should:
Have firm, elastic skin
Be average or only slightly above average weight
Have small concentrated pockets of fat that are unresponsive to diet and exercise
Call us to schedule a consultation to discuss your goals and financial concerns for a liposuction, lipoSculpture, or tumescent liposuction procedure in the Ballard and surrounding area. For more information regarding liposuction, visit our blog page. 425-605-5499
LipoSculpture Has Many Benefits for Ballard Residents
LipoSculpture and liposuction are frequently used interchangeably despite significant differences when speaking of cosmetic surgery; however, they share a common result of a more slender, but defined profile, and reduction of fatty or bulging areas on the body.
In most instances, lipoSculpture is defined as a more refined version of liposuction procedures allowing surgeons to precision sculpt new body contours. Common to both lipoSculpture and liposuction is the basic principle that neither of these surgeries is a means of weight control, but rather disposing of stubborn fat deposits that do not respond to diet and exercise.
A more common form of lipoSculpture involves fat removal to provide improved definition to certain muscles resulting in a more sleek appearance. Another common area for lipoSculpture is the stomach.
We would enjoy hearing from interested persons in the Ballard and surrounding area who wish to learn more about the benefits of lipoSculpture.
Tumescent Liposuction Can Reduce Localized Fat Deposits
While liposuction techniques have improved over recent years, tumescent liposuction has evolved, and may provide a newer technique for men and women in the Ballard and surrounding area.
Tumescent liposuction differs from other forms of liposuction procedures in that it utilizes the largest amount of anesthetic wetting solution injected into the fatty tissues before liposuction is done. It should also be noted that tumescent liposuction may not require general anesthesia.
Tumescent liposuction procedures are available for the Ballard and surrounding area. We recommend a consultation with our board-certified plastic surgeon serving the Ballard area and beyond to assess your tumescent liposuction candidacy. 425-605-5499
Liposuction Before & Afters
VISIT
Gallery
Non-graphic 3D Animations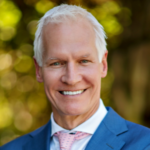 Dr. Marshall T. Partington MD, F.A.C.S. is a board-certified plastic surgeon serving patients in the Seattle, Bellevue and Kirkland areas. Dr. Partington is known for his cutting edge surgical techniques to deliver natural-looking results to his patients. Dr. Partington views each person and their story as a new journey with a very specific and unique objective. The happiness and gratitude of our patients is his greatest reward of all.