Liposuction Federal Way, WA
Liposuction Procedures for Federal Way Men and Women
Liposuction is a common technique for the removal of excess fat from the body. Many residents of Federal Way, WA are opting to have liposuction treatment to break-up fat from a variety of body parts. When performed by professionals, liposuction can help Federal Way residents lead a healthy life. However, it is important to remember liposuction does not remove stretch marks or dimples.
At Partington Plastic Surgery and Laser Center we are well known for carrying out safe lipoSculpture, tumescent liposuction and liposuction treatment for Federal way residents. Our liposuction procedures are for both men and women of Federal Way.
Furthermore, we perform liposuction in Federal Way on the following body parts:
Inner knees
Abdomen
Chest
Back
Neckline as well as area under the skin
If you require liposuction, tumescent liposuction or lipoSculpture treatment, we are the experts you can rely upon. Call us now at 425-605-5499 to schedule an appointment to discuss your requirements.
LipoSculpture Has Many Benefits for Federal Way Residents
LipoSculpture is a type of liposuction, but is not exactly the same thing. LipoSculpture is comparatively gentler than liposuction, which may explain why the majority of Federal Way residents choose lipoSculpture over liposuction.
Other noticeable benefits of lipoSculpture in Federal Way include:
Performed with small tools, lipoSculpture does not leave scars on body
LipoSculpture in Federal Way allows patients to enjoy a healthy life
It is less painful
It improves the appearance of the body
It allows the patients to acquire the shape they desire
Backed by a team of seasoned experts, we perform lipoSculpture treatment with the utmost care and attention. To ensure successful results, our experts make certain to assess the needs of our Federal Way customers before beginning any treatment.
Tumescent Liposuction Can Reduce Localized Fat Deposits
Tumescent liposuction is a relatively new form of liposuction surgery. Since tumescent liposuction allows the surgery to be performed while the patient is under only a local anesthesia, it reduces anesthesia risks and blood loss. Other benefits of choosing tumescent liposuction in Federal Way include:
With tumescent liposuction, intravenous fluid replacement is not essential for Federal Way residents
Tumescent liposuction in Federal Way decreases risk of infections
It is less painful
It minimizes absorption
We offer advanced tumescent liposuction treatment to help Federal Way patients achieve the type of body shape they desire.
Federal Way residents can call Partington Plastic Surgery and Laser Center at 425-605-5499 for details on our liposuction, lipoSculpture and tumescent liposuction treatment.  For more information, visit our blog page.
Liposuction Before & Afters
VISIT
Gallery
Non-graphic 3D Animations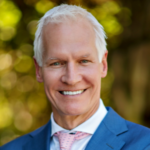 Dr. Marshall T. Partington MD, F.A.C.S. is a board-certified plastic surgeon serving patients in the Seattle, Bellevue and Kirkland areas. Dr. Partington is known for his cutting edge surgical techniques to deliver natural-looking results to his patients. Dr. Partington views each person and their story as a new journey with a very specific and unique objective. The happiness and gratitude of our patients is his greatest reward of all.