Mommy Makeover Redmond, WA
Mommy Makeover Surgical Procedures for Redmond Area Residents
It is possible that post delivery, a new mother may start to lose the glamour and brightness that she once used to carry with a broad smile. Our plastic surgery and mommy makeover surgery have served to help rekindled that fading youth in over a thousand patients in the Redmond, WA area.
Redmond area residents can now breathe a sigh of relief. You can now stop looking and researching the right place to have your plastic surgery, especially a mommy makeover surgery, because a mommy makeover surgery with us will bring back your freshness and your smile.
The effects of time on a mother—without plastic surgery such as a mommy makeover surgery, that is—could include:
• Deflation of breasts
• Expansion of the tummy
• Stretch marks on the skin
• Unwanted fat deposits
Mommy Makeover Surgery and Non-Surgery Options for Redmond Area Patients
We highly regard and value our Redmond area mommy makeover surgery and other plastic surgery patients. We always do our best to satisfy our patients and provide a new lease on life to new mothers in the Redmond area. Like the other plastic surgery we offer, a mommy makeover surgery not only restores the physical appearance, but also rejuvenates the interior mood and confidence of our plastic surgery clients in the Redmond area.
Our services for plastic surgery and in particular, mommy makeover surgery in the Redmond area include:
• Tummy tuck
• Breast augmentation
• Liposuction
• Facial and vaginal rejuvenation
With the new lease on life provided by mommy makeover surgery and other plastic surgery, you can look at yourself in a new perspective. We believe that it is the exterior beauty that inspires inner satisfaction in our Redmond area patients.
Cosmetic Plastic Surgery for Redmond Area Moms * Reclaim Your Body!
Becoming a mother is probably the best blessing in any form. However, it sometimes comes ata cost, often by taking a toll on your glowing looks and health. A cosmetic plastic surgery, namely a mommy makeover surgery, can bring back the lost essence that your body once exuded.
Our mommy makeover surgery or plastic surgery in the Redmond area can:
• Bring back life to your skin
• Make you feel and look younger
• Increase your confidence
• Make your skin appear healthier
Call us for an appointment to discuss plastic surgery options for new moms, such as a mommy makeover surgery to restores your looks and bring back your confidence, making your smile one of the most radiant in the Redmond area.  For more information, visit our blog.
Non-graphic 3D Animations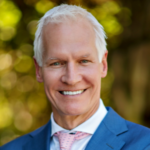 Dr. Marshall T. Partington MD, F.A.C.S. is a board-certified plastic surgeon serving patients in the Seattle, Bellevue and Kirkland areas. Dr. Partington is known for his cutting edge surgical techniques to deliver natural-looking results to his patients. Dr. Partington views each person and their story as a new journey with a very specific and unique objective. The happiness and gratitude of our patients is his greatest reward of all.