Mommy Makeover Renton, WA
Mommy Makeover Surgical Procedures for Renton Area Residents
With the process of pregnancy and child bearing, a woman's body undergoes many changes, and some women may not find all of these changes to be pleasant. Our mommy makeover surgery is a great way to reverse the changes.
In the Renton, WA area, mommy makeover surgery and surgical procedures such as plastic surgery are a great way to get back into shape from the changes that
come with pregnancy. Some of the changes that pregnancy and child bearing brings to the body include:
• Protruding abdomen
• Drooping breasts
• Deposits of fat
• Loosened skin
At Partington Plastic Surgery Center, we can help Renton area mothers to regain their bodies and their confidence with a varietyof plastic surgery options such as the mommy makeover surgery. We have a long history of experience in plastic surgery, and our mommy makeover surgery is among the best in the Renton area.
If you want to get your body back to awesome, contact us for our mommy makeover surgery.  For more information, visit our blog page.
Mommy Makeover Surgery and Non-Surgery Options for Renton Area Patients
Mothers in the Renton area—just because you delivered a baby does not mean you cannot look good. We offer you mommy makeover surgery to target and correct any unpleasant changes that could have occurred in your body.
Not only do we offer the mommy makeover surgery, but also we offernonsurgical options for you. Although our surgical practices are safe, we know that some people want to look good without surgery—our nonsurgical procedures would be great for them.
Our mommy makeover surgery and nonsurgical procedures in the Renton area include:
• Tummy tuck
• Breast augmentation
• Nonsurgical facial rejuvenation
Our surgeons who performthe plastic surgery and mommy makeover surgery procedures in the Renton area are all highly qualified and recognized.
Cosmetic Plastic Surgery for Renton Area Moms * Reclaim Your Body!
Our Board Certified plastic surgeon is one of the best in plastic surgery in the Renton area. Cosmetic plastic surgery will help you get that look you always wanted or used to have. Why wait any longer when you can reclaim your body today with our mommy makeover surgery? Get back that amazing look you once had!
Come to us for cosmetic plastic surgery if you are in the Renton area because:
• A board certified plastic surgeonwill perform all plastic surgery
• We are highly experienced in performing plastic surgery
• We help you reclaim your body
Come to us in the Renton area for mommy makeover surgery and cosmetic plastic surgery.
Non-graphic 3D Animations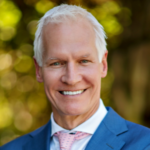 Dr. Marshall T. Partington MD, F.A.C.S. is a board-certified plastic surgeon serving patients in the Seattle, Bellevue and Kirkland areas. Dr. Partington is known for his cutting edge surgical techniques to deliver natural-looking results to his patients. Dr. Partington views each person and their story as a new journey with a very specific and unique objective. The happiness and gratitude of our patients is his greatest reward of all.