Laser Therapy Redmond, WA
Laser Services
Partington Plastic Surgery and Laser Center utilizes the technology of the SCITON LASER. For those of you unfamiliar with this company, they are located in Palo Alto and design and manufacture in our opinion the premier laser platform in the world.  The company was founded by Jim Hobart who was also the founder of Coherent Lasers, one of the first medical laser companies in the world.  The SCITON LASER is design to offer multiple lasers systems on different platforms but in the same piece of equipment and each offering full power and yet unbelievable flexibility and safety in treating most skin conditions on most skin types.  So forget all the brand names you have heard which are busy out there advertising and trying to capture audience with their catchy ads and realize the SCITON can do it better.   What really sets this laser apart, is its ability to treat virtually all skin types and do it safely and predictably. The following services and treatments of skin conditions are available with the SCITON LASER at Partington Plastic Surgery and Laser Center.
With the Sciton PROFRACTIONAL FX Platform we are now able to treat acne scars as well as other scars with precision and safety.  This system allows us to treat your skin with tiny pin point columns of laser energy which are drilled to the appropriate depth in your skin to remove scar tissue as well as to encourage normal healing and return to a more normal skin with each treatment.  For those who are looking for some skin tightening for wrinkles, we are able to add more energy and heat to each treatment in order to encourage more skin tightening.  This is similar in technology to the FRAXEL laser but allows us to better adjust depth of treatment, the density of the columns of energy and the amount of heat we put into your skin.
With the Sciton CONTOUR platform we are able to offer unlimited choices in the level of skin resurfacing that is appropriate for your skin type and your needs.  We often recommend a minimal downtime MLP (MicroLaserPeel) that is an easy and effective way to improve skin texture and appearance.   This peel removes a thin layer of damaged skin to improve texture and provide a more youthful appearance.  It can be done on the face, neck and hands.  Shallow treatments usually can be done without any prior anesthesia, but as we go deeper in treatment levels, the need for additional anesthesia does occur. Obviously, the deeper we go the more recovery or 'downtime' will occur.  We generally recommend a MLP treatment for your first treatment so that you can experience what the CONTOUR can do and of course be able to adjust future treatments based on your needs and your available downtime.
 DEEP SKIN RESURFACING Performed with the Sciton CONTOUR, this system is safe, extremely effective and allows us to treat many skin changes on the face:  lax skin around the eyes, vertical lines around the mouth, lax skin on the cheeks, and poor skin texture and tone.  This is the platform that allows us to give you the Sciton version of the Madonna Eye Lift.  Treatments around the eyes or the mouth only can be done safely with local anesthetic and with three to five days of downtime.   Full face treatments usually require sedation as well as local anesthesia and will require at least a week of recovery.   These treatments are so precise and effective that usually only one treatment is necessary.
SUN DAMAGE, AGE SPOTS, or REDNESS. This system provides you with the FOREVER YOUNG photo rejuvenation.  With the use of Broad Band Light Technology we are able to reduce and effectively eliminate those signs of excessive sun exposure and aging not only to the face, but the neck, upper chest, hands and forearms as well.  We literally are able to turn back the clock.  This can also be used to treat focused areas of inflammatory acne. These are available in packages to provide optimal results for long term changes.
HAIR REMOVAL: With the Sciton Joule BBL platform we are able to treat unwanted hair on most skin types.  Usually 4-6 treatments are necessary for permanent reduction of hair. After a series of treatments, most hair is permanently reduced. Treatment times vary depending on the size of the area to be treated, but since many hairs are targeted at once, the Sciton system is faster than other options.  In addition to ensuring your comfort and safety during treatment, there's virtually no downtime.  You can be back to your normal routine almost immediately.
Skin Firming: With the Sciton SKIN TYTE Platform we can give you firmer and more youthful looking skin.  This technology delivers infrared energy deep into your skin via selective Photothermolysis and pulsed light technology to cause Denaturation and contraction of collagen.  The heat delivered initiates the body's natural healing and repair which creates a new collagen foundation and firmer skin as a consequence.  Popular areas include the neck, face, lower abdomen and arms.  It is safe for all skin types as well.  We often use combination therapy: SKIN TYTE, BBL and a light Microlaser Peel to give you the best of all three worlds:  TIGHT AND BRIGHT.  This combination really turns back the hands of time by eliminating dark patches, red skin and bringing that luminous glow back to your skin.
Costs and Financing
We understand that financing is a concern for many people and an important part of the decision making process. We offer several options for financing and we will work with you to come up with a surgical plan and financing that suits your needs.
Our office recommends the following company: CareCredit
Non-graphic 3D Animations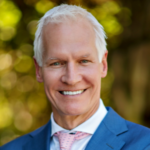 Dr. Marshall T. Partington MD, F.A.C.S. is a board-certified plastic surgeon serving patients in the Seattle, Bellevue and Kirkland areas. Dr. Partington is known for his cutting edge surgical techniques to deliver natural-looking results to his patients. Dr. Partington views each person and their story as a new journey with a very specific and unique objective. The happiness and gratitude of our patients is his greatest reward of all.