Best Plastic Surgeon Kent WA
The Best Plastic Surgeon Serving the Kent Area
The cosmetic surgeon that you choose should be more than a doctor performing a procedure; they need to be the best plastic surgeon and fully understand your desires and expectations while also being able to deliver the results that you want.
We know that you have many options when choosing the best plastic surgeon. That's why our goal is to ensure that you will receive the latest new treatments while making sure you're safe and comfortable. We recognize that all of our patients are different, and we pay special attention to everyone that enters our office.
Your journey begins when you request a consultation with one of our cosmetic surgeons. We are sure to make every effort to create a comfortable and welcoming environment. We value the confidentially and privacy of all our patients. We service the Kent, WA area, and our center will provide a comfortable place for you to explore the possibilities of plastic surgery.
We offer the best plastic surgeons and the most cutting edge and proven treatments in cosmetic and reconstructive surgery in the Kent area. Valuing patient safety is a top priority as well. With our board certified plastic surgeons, patients can improve their self-confidence and achieve their desired results.
Why Choose Dr. Partington as Your Cosmetic Surgeon?
Some reasons to make Dr. Partington your own surgeon:
He attended Williams College and graduated with honors before receiving his medical degree from Cornell University. He completed a rigorous 6-year general surgery program at UCLA and was trained in plastic surgery at New York University under the renowned Dr. Joseph McCarthy before going on to serve the Kent area with his expertise as a cosmetic surgeon.
He takes pride in his work and is the best plastic surgeon servicing the Kent area. The consultation process is very important to him, and he will listen to your concerns and desires attentively to make the appropriate recommendations to achieve the best results. Dr. Partington will put your mind at ease by reviewing your medical history and addressing your specific concerns on the procedure you're seeking.
He is a skilled and compassionate cosmetic surgeon who has performed thousands of surgeries. In reality, he is more than a cosmetic surgeon; he is a body artist. Patients are always encouraged to ask as many questions as needed and will be guided through every step of the surgical process. You can believe and trust that you are in good hands with Dr. Partington.
All treatments and procedures are customized to meet your specific goals by the best plastic surgeon serving the Kent area, and this customization will leave you more than satisfied just as our past clients express in our standout plastic surgeon reviews.
See Our Plastic Surgeon Reviews
Our patients' plastic surgeon reviews reflect how pleased they are with their results and our work. These plastic surgeon reviews carry with them a sparkle in their stories, which says it all in how their surgeries have changed their lives in so many ways.
This is the best joy, helping our patients to look and feel better than they ever would have imagined they could and share that joy with us in their plastic surgeon reviews. We invite you to take a look at our plastic surgeon reviews to see how just changing a little can have such an impact on lives.
Non-graphic 3D Animations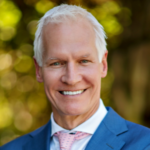 Dr. Marshall T. Partington MD, F.A.C.S. is a board-certified plastic surgeon serving patients in the Seattle, Bellevue and Kirkland areas. Dr. Partington is known for his cutting edge surgical techniques to deliver natural-looking results to his patients. Dr. Partington views each person and their story as a new journey with a very specific and unique objective. The happiness and gratitude of our patients is his greatest reward of all.