About Us
Plastic Surgery or Cosmetic and Reconstructive Procedures for Women, Men and Young Adults 
Welcome to Partington Plastic Surgery and Laser Center, home to Board Certified Plastic Surgeon Dr. Marshall T. Partington, M.D. F.A.C.S.

Washington State is home to people who want to look and feel their best. We pride ourselves in leading active and healthy lifestyles. It doesn't matter if you live here or just visiting, everyone knows that Kirkland, WA and Bellevue, WA area has the highest concentration of Plastic Surgeons in the state.
Dr. Partington has years of education, in regards to general, plastic and reconstructive surgery. Their philosophy is not trying to change who you are but rather enhance all of the best parts about you. We understand that for so many people it is not just about the surgery itself. This is an emotional journey with internal struggles that mirror exterior disappointments. We want to help you on this journey.
Board Certified Plastic Surgeons Dr. Marshall T. Partington has been performing a wide range of cosmetic and reconstructive surgery procedures as well as a variety of other cosmetic services all over the world for over twenty five years. Each of procedure they offer is designed to produce real results that will help you look and feel your best. Using the latest surgical techniques, Dr. Partington is committed to providing you with quality care and lasting results.
For more than 20 years, thousands of people across the world have benefited from not only their vast experience in plastic surgery and cosmetic surgery. Whether it be facial rejuvenation, body enhancement and contouring to post weight loss and hand surgery, Board Certified Plastic Surgeon Dr. Partington.
We believe the surgeon you choose could be and should be one of the most important decisions in your life. If you are or have ever considered cosmetic or reconstructive surgery please contact us to schedule your consultation.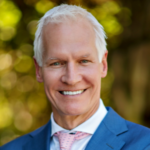 Dr. Marshall T. Partington MD, F.A.C.S. is a board-certified plastic surgeon serving patients in the Seattle, Bellevue and Kirkland areas. Dr. Partington is known for his cutting edge surgical techniques to deliver natural-looking results to his patients. Dr. Partington views each person and their story as a new journey with a very specific and unique objective. The happiness and gratitude of our patients is his greatest reward of all.