Best Plastic Surgeon Sammamish
The Best Plastic Surgeon Serving the Sammamish Area
Cosmetic surgery is more than just a simple medical procedure; it changes how you look, feel, and even think about yourself. Social perception is important, and the effects of a good cosmetic surgeon will speak for themselves. That is why you deserve to get the best plastic surgeon around–someone with a stellar reputation and amazing plastic surgeon reviews to go with it.
If you live in the Sammamish, WA area, Dr. Partington's award-winning services are available to you. His reassuring and charming manner, professional staff, and medical know-how have endeared him to many clients. In fact, his reputation for great work is only rivaled by his funny personality and warm bedside manner.
His cosmetic surgeon support staff are more like family, and provide world-class support to the best plastic surgeon around. It is little wonder that they get a lot of mentions in his plastic surgeon reviews as well.
Why Choose Dr. Partington as Your Cosmetic Surgeon?
When choosing a cosmetic surgeon, there are a host of factors you check, such as:
Fees
Support staff
Professional manner
Knowledge
Personality
There are many boxes to check. Only the best plastic surgeon ticks all of them; that is why Dr. Partington is so unique. Just read his plastic surgeon reviews for yourself and see.
Within Sammamish, you can expect very few cosmetic surgeons to match his unique combination of talents. Dr. Partington is a very decorated surgeon, with a host of awards to display. His work on his patients serves as living testimonials to his skills and abilities.
The increasing positive plastic surgeon reviews are indeed well earned. What's more, his support staff echoes his skillful charm as well, offering excellent patient care coupled with the warmth a family unit.
No wonder a few clients are happy to recover, but sad to stop visiting the vibrant and accepting staff. This combination is why if you live in Sammamish, you should at least pay a visit to the best plastic surgeon around.
See Our Plastic Surgeon Reviews
Dr. Partington's clients range from celebrities such as Miss Canada to daughters, mothers, and even truck drivers. All of them talk of his personal touch, and his ability to skillfully attend to your needs on a very personal level, no matter who you are.
However, his plastic surgeon reviews talk of more than just his skill; they talk about the lives he has touched. Clients from around Sammamish who walk through his door looking for a good cosmetic surgeon are not disappointed.
These reviews are written by real people, and as such, his title of best plastic surgeon is well earned. Sammamish now has access to one of the best in the business; you can join this growing list as well.
Non-graphic 3D Animations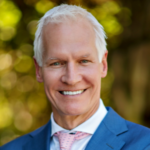 Dr. Marshall T. Partington MD, F.A.C.S. is a board-certified plastic surgeon serving patients in the Seattle, Bellevue and Kirkland areas. Dr. Partington is known for his cutting edge surgical techniques to deliver natural-looking results to his patients. Dr. Partington views each person and their story as a new journey with a very specific and unique objective. The happiness and gratitude of our patients is his greatest reward of all.