Dermal Fillers Bellevue, WA
Dermal Fillers Can Reduce Signs of Aging in Bellevue Patients
The signs of aging can be devastating, reducing your confidence and bringing wrinkles, frown lines and crow's feet. However, these effects can be addressed by using dermal fillers. Dermal fillers, also known as facial fillers or wrinkle fillers, involve the use of injectable material to plump up the skin and reduce lines and grooves. Dermal fillers should only be injected by medical professionals who are certified in their use.
Use dermal fillers to get rid of the signs of aging
Dermal fillers can be used by both men and women, the young and elderly
Dermal fillers can help you regain a youthful look
Wrinkle fillers can help you to maintain your youthful look
The sallow look of your skin can be reversed by dermal fillers
Residents of the Bellevue and surrounding areas can get their dermal fillers from us
What Bellevue Patients Need to Know About Facial Fillers
We specialize in using some of the best facial fillers for our clients. Facial fillers such as Juvederm, Restylane and Radiesse are some of most effective facial fillers on the market and our medical team is well versed in their use and effects and can guide you when deciding which one is best for you. Not only can these facial fillers help to reverse the signs of aging, but these facial fillers can also be used to soothe skin that has been pitted with scars from acne or previous procedures.
We only use products that we trust for facial fillers
We can help you to be more confident by using our facial fillers
Facial fillers are non-invasive but require careful attention
Investigate the possible effects to your skin before using dermal fillers
Why Should Bellevue Women and Men Choose Us for Wrinkle Fillers?
The effects of the aging process cannot be stopped but can certainly be slowed down by using our wrinkle fillers. You can look more youthful after using wrinkle fillers and pull it off with confidence and vigor. Both men and women can benefit from the effects of wrinkle fillers especially since aging knows no gender.
The environment in which we apply our wrinkle fillers is soothing and comfortable
Wrinkle fillers are effective for both men and women
Residents in and around the Bellevue area can utilize our wrinkle fillers procedure
Call us today to benefit from our wrinkle fillers
Non-graphic 3D Animations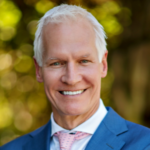 Dr. Marshall T. Partington MD, F.A.C.S. is a board-certified plastic surgeon serving patients in the Seattle, Bellevue and Kirkland areas. Dr. Partington is known for his cutting edge surgical techniques to deliver natural-looking results to his patients. Dr. Partington views each person and their story as a new journey with a very specific and unique objective. The happiness and gratitude of our patients is his greatest reward of all.