Dermal Fillers Kent, WA
Dermal Fillers Can Reduce Signs of Aging in Kent Area Patients
In the Kent, WA area, if you have been noticing wrinkles sallow skin or sunken cheeks in your mirror each day, it may be time to try dermal fillers to remedy the problem. Dermal fillers are called wrinkle fillers or facial fillers and are usually injected into the soft tissue beneath the surface of the skin to reduce the signs of aging. Dermal fillers should only be injected by board certified Kent area medical practitioners, and we have ensured that, in our service to the residents of the Kent area, we observe all the regulations for the use of dermal fillers.
Kent area residents can be appropriately served through the use of dermal fillers
Only dermal fillers that have been FDA approved should be used in the Kent area
In our Kent area offices, dermal fillers are only administered by board certified doctors
Fine lines in the face and neck can be addressed using dermal fillers
Dermal fillers are also effective against pitted facial scarring
We have extensive experience in administering facial fillers and dermal fillers
What Kent Area Patients Need to Know About Facial Fillers
In order to make an informed decision on which type of facial fillers to use in the Kent area, patients should take some time to learn about the facial fillers available. Since the facial fillers will be injected into the soft tissue beneath the skin, side effects and possible adverse reactions should be investigated for the wrinkle fillers of choice. We encourage our Kent area clients to have extensive discussions with us so that they can be guided into choosing the right facial fillers.
The track record of the facial fillers should be investigated
Find out how long the facial fillers have been on the market
The facial fillers that we most often use are Restylane, Juvederm and Radiesse
Possible side effects or adverse effects of wrinkle fillers should be discussed
Using wrinkle fillers is a temporary but non-invasive procedure
Why Should Kent Area Women and Men Choose Us for Wrinkle Fillers?
Aging knows no boundaries, least of all gender-related boundaries. Both men and women are affected by wrinkles and frown lines and can, therefore, benefit from wrinkle fillers. We serve both men and women for wrinkle fillers in our spacious and comfortable surroundings.
Soften wrinkles in both men and women with wrinkle fillers
Revive sunken cheeks with the use of wrinkle fillers
Our staff is constantly developing their expertise in administering wrinkle fillers
Non-graphic 3D Animations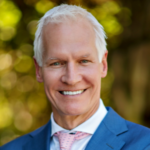 Dr. Marshall T. Partington MD, F.A.C.S. is a board-certified plastic surgeon serving patients in the Seattle, Bellevue and Kirkland areas. Dr. Partington is known for his cutting edge surgical techniques to deliver natural-looking results to his patients. Dr. Partington views each person and their story as a new journey with a very specific and unique objective. The happiness and gratitude of our patients is his greatest reward of all.