Voluma® XC
What is Juvéderm Voluma® XC?
Voluma® XC is not just about the lines and wrinkles any more. It targets age-related volume loss that can make your cheeks appear hollow and form sagging skin. With this FDA-approved formula of hyaluronic acid, Voluma® is the first injectable treatment that instantly corrects volume loss in the cheeks and provides a subtle lift and fullness to sagging skin.
The Procedure
Our Plastic Surgeon at our Kirkland, Washington office will listen to your concerns and decide on the best places for the injection. The entire process should only take about 30 minutes. During your brief, non-surgical treatment, Voluma® will be injected carefully in your specific areas to add instant natural volume. The formulation also includes lidocaine to provide optimum comfort during treatment.
Although results are immediate and can last up to two years, Voluma® is a temporary treatment and not a permanent solution to the aging process. Touch up treatments years later are recommended to retain your youthful and healthier appearance every time.
The Recovery
There is generally no downtime associated with Voluma®. Side effects can include temporary redness, swelling, or bruising, which are moderate in severity and fade within a couple of days. If these side effects become bothersome, pain medication or applying an ice-pack to the injection site is recommended.
Voluma® XC FAQS
The Financing
Our office accepts a range of financing options including:
Non-graphic 3D Animations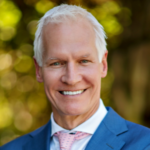 Dr. Marshall T. Partington MD, F.A.C.S. is a board-certified plastic surgeon serving patients in the Seattle, Bellevue and Kirkland areas. Dr. Partington is known for his cutting edge surgical techniques to deliver natural-looking results to his patients. Dr. Partington views each person and their story as a new journey with a very specific and unique objective. The happiness and gratitude of our patients is his greatest reward of all.