Tummy Tuck Federal Way, WA
Tummy Tuck Cosmetic Surgical Procedure for Federal Way Area Residents
Whether you have excess fat in your abdomen or you simply have loose skin for whatever reason, it is possible to correct this problem with a tummy tuck surgery. A tummy tuck surgery, also called an abdominoplasty, is a cosmetic surgery that removes excess fat and skin from the abdomen and then contours the body by tightening the abdominal muscles. A tummy tuck surgery, or abdominoplasty, can be accessed by patients in the Federal Way area, performed by our medical team.
Get a flatter, trimmer, sexy tummy with a tummy tuck surgery
The results of an abdominoplasty are usually permanent
Positive results of tummy tuck surgery are greatly enhanced by maintaining body weight
Abdominoplasty is best for those who are not planning any more pregnancies
Ideal candidates for tummy tuck surgery have already lost or are at their ideal weight
Abdominoplasty for Federal Way Area Patients * Remove Excess Skin and Fat
Excess skin and fat may have accumulated due to a variety of reasons. Regardless of the reason, an abdominoplasty, or tummy tuck surgery, can help to remove that excess, unwanted skin and fat from the abdominal area. We also understand that it is not necessarily caused by excess weight, as patients in the Federal Way area may have this problem in the abdominal area even though they are within their normal body weight range.
Both men and women can benefit from this abdominoplasty surgical procedure
An abdominoplasty may be needed following multiple pregnancies
Women undergoing menopause may desire a tummy tuck surgery to re-contour the body
Our surgeons serving the Federal Way area are experienced in performing abdominoplasty
Tummy Tuck Surgery May be the Right Choice for Federal Way Area Clients
In the Federal Way area, we are fortunate to be able to provide you with the option of some of the best cosmetic surgeons in the area. They are Board-certified doctors with the American Board of Plastic Surgeons and are concerned about your welfare. We are available to accommodate your reasonable wishes and look forward to helping you make the decision towards having a tummy tuck surgery.
Call us at 425-605-5499 or visit our offices as soon as possible
We are available to consult with and to counsel you through your decision
Abdominoplasty could be the step you need to take to regain your confidence
Come talk to us, and you'll be glad you did
Tummy Tuck Before & Afters
VISIT
Gallery
Non-graphic 3D Animations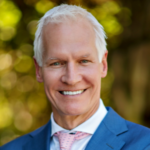 Dr. Marshall T. Partington MD, F.A.C.S. is a board-certified plastic surgeon serving patients in the Seattle, Bellevue and Kirkland areas. Dr. Partington is known for his cutting edge surgical techniques to deliver natural-looking results to his patients. Dr. Partington views each person and their story as a new journey with a very specific and unique objective. The happiness and gratitude of our patients is his greatest reward of all.