Are you feeling the post-op blues? Recovering from a breast augmentation isn't easy, and many post-op patients can experience severe stress and pain. These five post-op tips will help make your Seattle breast augmentation a far less painful experience.
Spend your time with a post-op recovery buddy
Breast augmentation has an extremely high success rate, but that doesn't mean it's not a major surgery. Just like you would with any serious operation, have a post-op recovery buddy ready to spend the next 48 hours taking care of you.
Prepare extra pillows and blankets in advance
Many breast augmentation patients describe the post-op experience as 'like having a weight strapped to their chest.' Keep your back and shoulders stable by propping up your upper body with pillows, comforters, and sofa cushions.
Wear a comfortable, adjustable sports bra
Everyday bras may look better than their athletic counterparts, but they're far too light to help you after a breast augmentation. Buy a zip-up sports bra – preferably one that can be adjusted very easily – to enjoy post-op support and comfort.
Keep food, drinks, and medication at arm's length
After a breast augmentation, the last thing you'll want to do is raise your arms. Not only does raising your arms hurt a lot due to the implant moving in its pocket, but it also increases the risk of scarring. Keep medication, food, and refreshments within arm's length so that you'll never have to stretch to keep yourself satiated.
Try to walk around, but don't push yourself
The quicker you can return to normal life, the less your post-op recovery will affect you. While it's very unwise to rush into strenuous exercise or heavy lifting following a breast augmentation, getting up and walking around is a great way to get back to your normal schedule after your operation.
Image: http://www.flickr.com/photos/qiaomeng/4524532475/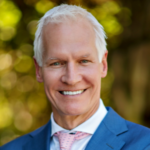 Dr. Marshall T. Partington MD, F.A.C.S. is a board-certified plastic surgeon serving patients in the Seattle, Bellevue and Kirkland areas. Dr. Partington is known for his cutting edge surgical techniques to deliver natural-looking results to his patients. Dr. Partington views each person and their story as a new journey with a very specific and unique objective. The happiness and gratitude of our patients is his greatest reward of all.