Breast Augmentation Redmond, WA
Breast Augmentation – What Redmond Patients Need to Know
The process of breast augmentation surgery is also known as breast enlargement, breast implants, or augmentation mammaplasty. Breast enhancement surgery is a process of breast enlargement which increases or restores the breast size.
Breast enhancement or breast augmentation has become one of the most popular and frequently performed aesthetic surgery procedures. Breast augmentation has played a pivotal role in enhancing the confidence of women who wish to enhance their appearance and to improve their contour.
You should consider breast augmentation procedures for the following reasons:
Breast augmentation can provide you a better proportioned or more appealing figure
A need for breast augmentation after changes following pregnancy
Breast enhancement can restore symmetry if one of your breasts is smaller than the other
Breast Enhancement Options for Redmond Women
There are many choices for women in Redmond who are considering breast enhancement. The following options for breast enlargement are available, and are dependent on your medical history, the shape of your body and your goals.
Saline-filled breast implants
Silicone-filled breast implants
Fat transfer
In saline-filled breast enhancement surgery, breast implants are filled with sterile salt water. These implants may be prefilled at a predetermined size or filled at the time of breast enlargement surgery to allow for minor modifications in implant size.
In silicone-filled breast enhancement surgery, breast implants are filled with a soft and elastic gel and are available in a variety of shapes. These breast implants are pre-filled and may require a longer incision for implant placement during breast enlargement surgery.
In case of breast enhancement through fat transfer, fat is removed through liposuction from an area of your body in which there is an excess of fat cells. A process of preparation and refinement of the removed fat cells then follows. After this process, the fat cells are injected into your breast.
Breast Enlargement Surgical Procedures for Redmond Clients
If you are considering breast enhancement or breast enlargement in order to enhance your appearance, it is essential to understand all aspects of your breast augmentation surgery.
There are a number of factors that must be considered in determining if breast enlargement or breast augmentation is the best procedure to meet your objectives. Some of them are listed below:
The state of your physical health when considering breast enlargement
Your age and type of lifestyle when considering breast enhancement
Aesthetic breast enlargement options such as size, volume, shape and asymmetry
During your first meeting with your surgeon, you can ask and discuss your goals regarding breast enlargement. Your surgeon will evaluate whether you are a candidate for breast augmentation and how it can be beneficial to you.
Breast Augmentation Before & Afters
VISIT
Gallery
Non-graphic 3D Animations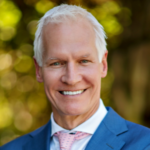 Dr. Marshall T. Partington MD, F.A.C.S. is a board-certified plastic surgeon serving patients in the Seattle, Bellevue and Kirkland areas. Dr. Partington is known for his cutting edge surgical techniques to deliver natural-looking results to his patients. Dr. Partington views each person and their story as a new journey with a very specific and unique objective. The happiness and gratitude of our patients is his greatest reward of all.