Facelift Redmond, WA
Facelift Benefits for the Redmond Resident
Facelift, one of the most coveted forms of cosmetic surgery in the city of Redmond, WA, is performed in order to address the following problems:
Deep creases that run along the nose to the corner of the mouth
Loss in the elasticity of facial skin
Appearance of wrinkles in mid-facial areas
Loss in skin tone around the neck
Individuals that plan to go ahead with a facelift in Redmond can reap the following benefits:
Facelift remarkably enhances facial appearance
Facelift helps in repairing loose skin
Facelift readily restores lost confidence and charm
Facelift eases out the various effects of toxin exposure
Facelift can reduce wrinkles present in the jaw line
At Partington Plastic Surgery and Laser Center, we have facelift surgeons with years of experience performing facelift surgery on men and women in the Redmond area. We don't change your overall appearance, but simply enhance it with the help of facelift treatment.
In order to discuss your face lift needs, contact any of our facelift professionals in Redmond today at 425-605-5499 and schedule an appointment.
What are the Face Lift Options for Redmond Patients?
When deciding on facelift surgery, one can choose between the following face lift options in Redmond:
Endoscopic face lift
Deep plane face lift
Short scar face lift
Superficial musculoaponeurotic system face lift (SMAS)
Our face lift surgeons in Redmond are happy to discuss your expectations regarding your facelift surgery. We are highly capable of carrying out all kinds of face lift treatment for customers in Redmond while providing the utmost care and attention. You can expect great results from our face lift services in Redmond.
What Redmond Patients Need to Know About Facelift Surgery
Facelift surgery or simply facelift is actually performed to help improve the facial appeal of a person. Our surgical face lift experts serving Redmond are highly trained and have significant experience. You can rely on us for your facelift surgery in Redmond without having second thoughts.
We make sure that all your needs and expectations from your facelift surgery in Redmond are fully met. All our facelift surgery for Redmond residents is carried out in our fully-equipped and hygienic clinic.
Certain issues which one must consider before deciding on facelift surgery in Redmond include:
The expenditure of facelift surgery
Type of anesthesia/injections required
Certification of face lift surgeons
Risks from facelift surgery
Your chances of being accepted for facelift surgery
Success rate of surgery
Recovery from surgery
Redmond residents seeking facelift surgery from expert face lift surgeons should call Partington Plastic Surgery and Laser Center at 425-605-5499. We promise to respond quickly to all your facelift needs.
Facelift Before & Afters
VISIT
Gallery
Non-graphic 3D Animations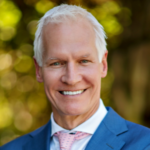 Dr. Marshall T. Partington MD, F.A.C.S. is a board-certified plastic surgeon serving patients in the Seattle, Bellevue and Kirkland areas. Dr. Partington is known for his cutting edge surgical techniques to deliver natural-looking results to his patients. Dr. Partington views each person and their story as a new journey with a very specific and unique objective. The happiness and gratitude of our patients is his greatest reward of all.