The Benefits of Laser Hair Removal in Seattle
Whether you are tired of waxing and shaving or simply looking to remove unwanted body hair for good, laser hair removal treatments in Seattle have a range of fantastic benefits.
While Seattle weather may not demand a hairless bikini line, laser treatments are growing more popular than ever in the city. Read on to learn the three key benefits of laser hair removal that keep bringing Seattle residents back for treatment.
Never shave, wax, or pluck your hairs again
The biggest benefit of laser hair removal is that it renders razors, wax, and creams completely obsolete. If you have unwanted hairs in an area that's very visible – for example, your upper lip or armpits – laser treatment can effortlessly remove them.
While it will take several laser treatments for you to see lasting hair loss, the laser treatments do work. After multiple sessions, you'll begin to see your body hair thin and stop growing, leaving you hairless and never in need of a body wax.
Eliminate shaving issues such as ingrown hairs
Ingrown hairs are painful, unsightly, and potentially dangerous. As one of the most common side effect of razors, they're easily removed from your life when you invest in laser hair removal treatments.
As well as the potential for ingrown hair development, shaving your arms and legs can result in the rough, stubble-filled skin we all know. Laser hair removal doesn't just stop ingrown hairs – it stops the rough-feeling skin that results from shaving.
Feel better about how you look
Nothing is worse than constantly dealing with unwanted facial and body hair in the most visible of places. If you're tired of feeling 'imperfect' when you glance into the mirror, laser hair removal could be an excellent way to improve your self esteem.
Many people, even those that have shaved or waves unwanted hair for years, feel happier and more confident after having laser hair removal. The feeling of never again having to deal with unwanted hair can be powerful and highly reassuring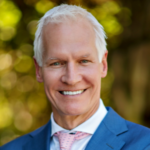 Dr. Marshall T. Partington MD, F.A.C.S. is a board-certified plastic surgeon serving patients in the Seattle, Bellevue and Kirkland areas. Dr. Partington is known for his cutting edge surgical techniques to deliver natural-looking results to his patients. Dr. Partington views each person and their story as a new journey with a very specific and unique objective. The happiness and gratitude of our patients is his greatest reward of all.