October 30, 2015
Dear Valued Patient,
We have received this e-mail from Sientra and our practice will keep you updated on all communication that we receive. As is our standard care for our patients, any patient who has received Sientra implants must contact us if they experience any complications.
Sincerely,
Dr. Marshall Partington
~~~~~~~~~~~~~~~~~~~~~~~~~~~~~~~~~~~~~~~~~~~~~~~~~~~~~~~~~~~~~
Let me emphasize that no reports of adverse events and no risks to patient health have been identified related to this matter. This finding has been reiterated by the foreign regulators reviewing this matter in their public announcements. You can continue to reassure your patients as needed by informing them that there has been no indication that no issues arising would pose a threat to their safety.
Thank you for the understanding and patience throughout this process which are deeply appreciated by everyone in our Sientra community.
Respectfully,
Hani Zeini
Founder and Chief Executive Officer
Sientra, Inc.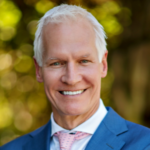 Dr. Marshall T. Partington MD, F.A.C.S. is a board-certified plastic surgeon serving patients in the Seattle, Bellevue and Kirkland areas. Dr. Partington is known for his cutting edge surgical techniques to deliver natural-looking results to his patients. Dr. Partington views each person and their story as a new journey with a very specific and unique objective. The happiness and gratitude of our patients is his greatest reward of all.