Micro Needling Sammamish, WA
For the Sammamish area residents, Partington Plastic Surgery is offering state of the art micro needling therapy. Our micro needling treatments are non-surgical and use minimal invasive procedures for skin rejuvenation.
Our professional micro needling skin rejuvenation is regarded as one of the safest skin treatments in the Sammamish area. We ensure that our micro needling skin rejuvenation procedures will cause no damage to your skin.
Our micro needling treatments are effectively used for the following:
Reducing the scars on your body caused by surgery, thermal burns or acne
Fading any stretch marks
Reducing deep wrinkles and fine lines
Dyspigmentation that includes melasma
Tightening the sagged skin
For the residents of the Sammamish, WA area, our micro needling technology uses a painless plan for your skin rejuvenation.
Environ Skin Care Line for Sammamish Area Men and Women
Partington Plastic Surgery offers the latest Environ skin care products for the men and women residing in the Sammamish area. The Environ skin care line gets the results you desire.
We are one of the leading surgeons in the Sammamish area who are experts in using the Environ skin care line. For your skin rejuvenation, we offer various Environ skin care products that include anti-photo damage, anti-aging and other soothing abilities.
The Environ skin care products will offer skin rejuvenation by enriching your skin with a powerful combination of vitamins and antioxidants. We will expertly use the Environ skin care products to restore your firm skin and smooth out the fine lines.
After we use the Environ skin care line, we will overall improve the skin hydration and skin rejuvenation. Our environ skin care treatments will effectively offer skin rejuvenation for your face.
We recommend at least 3 Environ skin care sessions for all women and men in the Sammamish area over 35 years old. The Environ skin care treatment in the Sammamish area has the following process:
Apply topical anesthetic 30 minutes before the micro needling
Micro needling instrument is rolled on your face and neck
After rolling, an Environ skin care vitamin C and A serum is massaged on your skin
Why Should Sammamish Area Residents Choose Our Skin Rejuvenation Methods?
If you live in the Sammamish area, you should definitely take advantage of our micro needling skin rejuvenation methods. The benefits of using are micro needling skin rejuvenation methods in the Sammamish area are as follows:
Reduce the risk of scarring and hyperpigmentation
Micro needling skin rejuvenation is suitable for sensitive and thin skin
The procedure is well accepted by many patients
It is highly cost effective
The procedure can be safely repeated
Non-graphic 3D Animations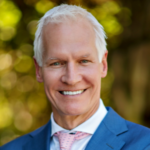 Dr. Marshall T. Partington MD, F.A.C.S. is a board-certified plastic surgeon serving patients in the Seattle, Bellevue and Kirkland areas. Dr. Partington is known for his cutting edge surgical techniques to deliver natural-looking results to his patients. Dr. Partington views each person and their story as a new journey with a very specific and unique objective. The happiness and gratitude of our patients is his greatest reward of all.