Micro Needling Shoreline, WA
Micro needling is a safe and effective method of skin rejuvenation that uses the bodyÕs healing abilities to give you youthful and glowing skin. At Partington Plastic Surgery and Laser Center, we offer a complete range of skin rejuvenation methods in the Shoreline, WA area, including micro needling under expert medical supervision.
As a skin rejuvenation method, micro needling creates microscopic wounds in the skin to trigger the skinÕs healing abilities. Under the micro needling process, the skin responds by creating new tissue that leads to a youthful look. HereÕs what you should know about micro needling as a skin rejuvenation process:
Micro needling is a safe method of skin rejuvenation
Micro needling results in smoother, glowing skin
Micro needling sessions are quick and virtually painless
Environ Skin Care Line for Shoreline Area Men and Women
Environ skin care line was created by the same brain behind the micro needling skin rejuvenation method. The Environ skin care line of products have all that you need to keep your skin healthy. The products in Environ skin care line were developed to address the common skin problems faced by men and women who wanted to retain their youthful looks.
From anti-ageing serums to sun care and supplements created specially for skin, the Environ skin care line has something for everyone. No matter what your skin type is, you can easily find a product in the Environ skin care line to suit your needs. Here are some benefits of using the Environ skin care products:
Environ skin care products contain nutrients and antioxidants
Environ skin care products combat signs of ageing
Environ skin care products are available for all skin types
Why Should Shoreline Area Residents Choose Our Skin Rejuvenation Methods?
When it comes to skin rejuvenation methods, Shoreline area residents can get just the right treatments at Partington Plastic Surgery and Laser Center. Our team is always there to answer your questions and clear any doubts you might have regarding your skin rejuvenation treatment. Shoreline area residents choose our services as:
Shoreline area residents can enjoy state-of-the-art treatments at our medical center
Shoreline area residents can choose from a complete range of skincare services
Shoreline area residents can get safe and private treatment at our medical center
To know more about our services in the Shoreline area or to book an appointment for skin rejuvenation, please give us a call at (425) 605-5499.
Non-graphic 3D Animations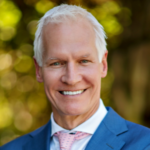 Dr. Marshall T. Partington MD, F.A.C.S. is a board-certified plastic surgeon serving patients in the Seattle, Bellevue and Kirkland areas. Dr. Partington is known for his cutting edge surgical techniques to deliver natural-looking results to his patients. Dr. Partington views each person and their story as a new journey with a very specific and unique objective. The happiness and gratitude of our patients is his greatest reward of all.