Liposuction Kirkland, WA
Liposuction Procedures for Kirkland Men and Women
Liposuction is a popular treatment among the residents of Kirkland, WA. By permanently removing fat cells, liposuction can help alter body shape. However, the number of fat cells that can safely be removed by liposuction is limited. Although liposuction helps remove excessive fat from the body, it is not a treatment for obesity.
If you are looking for expert liposuction in Kirkland, approach us at Partington Plastic Surgery and Laser Center. We have been providing liposuction, lipoSculpture and tumescent liposuction treatment to Kirkland residents, since 1991. Our surgeons are highly-qualified and will make sure to understand your requirements before starting your liposuction treatment. The liposuction procedures we offer are for men and women in Kirkland, and can be performed on the following areas:
Abdomen
Back
Buttocks
Inner knees
Outer and inert thighs
We ask Kirkland residents looking for tumescent liposuction, lipoSculpture or liposuction treatment to call us at 425-605-5499.  For more information, visit our blog.
LipoSculpture Has Many Benefits for Kirkland Residents
LipoSculpture in Kirkland is an ideal option for those who cannot lose weight from certain areas of the body. LipoSculpture can not only improves one's appearance but also encourage patients in Kirkland to lead a more healthy life. Other benefits of lipoSculpture include:
LipoSculpture positively transforms shape of body
LipoSculpture does not leave scars on the body after surgery
It helps the body appear slimmer
It can reshape an area of the body
We use advanced tools and techniques to perform lipoSculpture in Kirkland. We are committed to carrying out only the best liposuction and lipoSculpture surgery for Kirkland residents.
Tumescent Liposuction Can Reduce Localized Fat Deposits
With advances in liposuction technique, larger amounts of fat can now be removed from body. Tumescent liposuction is a technique that requires only local anesthesia for liposuction treatment. When it comes to reducing localized fat deposits, tumescent liposuction is a popular choice in Kirkland.
If you are hoping for positive results from your tumescent liposuction treatment in Kirkland bring your needs to us. We use our many years of experience and expertise to perform tumescent liposuction for residents of Kirkland. Additionally, we make certain to:
Perform affordable surgery of tumescent liposuction in Kirkland
Thoroughly understand your needs for tumescent liposuction
Be well-equipped with state of the art tools while performing surgery
Maintain a friendly environment while serving you
Offer prompt treatment
For safe liposuction, lipoSculpture and tumescent liposuction treatment, residents of Kirkland can call Partington Plastic Surgery and Laser Center at 425-605-5499. We offer advanced treatment at competitive prices.
Liposuction Before & Afters
VISIT
Gallery
Non-graphic 3D Animations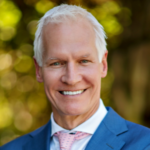 Dr. Marshall T. Partington MD, F.A.C.S. is a board-certified plastic surgeon serving patients in the Seattle, Bellevue and Kirkland areas. Dr. Partington is known for his cutting edge surgical techniques to deliver natural-looking results to his patients. Dr. Partington views each person and their story as a new journey with a very specific and unique objective. The happiness and gratitude of our patients is his greatest reward of all.