Liposuction Review Seattle, WA
June 5, 2012
My name is Christine and I am 40 years old.  This is a testimony of my recent experience under the care of Dr. Marshall Partington for liposuction in 5 areas at one time: the upper abs; lower abs; back bra role; hips; and waist.
If you've already made the decision to treat a problem area with plastic surgery, you know there are risks involved and if you're having multiple areas done like me, you're probably even more worried about those risks and the downtime required to recover.
Once I made the decision to proceed, I realized that the costs were competitive across the board, the tools and instruments were similar if not the same, the O.R. was going to be sterile regardless, and I was going to feel some pain no matter what proven and reputable agency I used.
So for me, the major difference would be found in the doctor I chose.  How was I going to relieve some of that worry, anxiety, and nervousness yet still get the most desirable results from this procedure and for my investment?
For the most desirable results I was seeking, I knew I wanted a Plastic Surgeon instead of a Cosmetic Surgeon.  Respectively, I'm sure there are a lot of great Cosmetic Surgeons out there but I knew I wanted someone with the wisdom, experience, and accreditations that come with being a certified Plastic Surgeon.  My research told me that cosmetic surgery was a subset of plastic surgery (or a set within a larger set).  I learned that plastic surgery can be divided into two main categories: cosmetic surgery and reconstructive surgery.  Because I was having multiple areas done and because I had a substantial amount of fat to be removed, I knew I wanted the "larger set" of experience and perhaps I was even secretly hoping for "reconstruction" of a lifelong problem area.  If body contouring is an art, I wanted an artist who specialized in fine art as a whole – not just one particular art form or category.  My apologies to any Cosmetic Surgeons I may have offended but this is just my personal preference.
For relief of the worry, anxiety, and nervousness I was experiencing, I knew I wanted a Doctor who was straightforward with a calming bedside manner.  I was excited the week before my procedure but that excitement quickly turned into tension as the treatment date was fast approaching.  I had read the profile and curriculum vitae of Dr. Partington and besides his accreditations, awards, and accolades, I specifically noted that he likes to "build caring professional relationships with patients, based on communication and sensitivity" and that he is "compassionate, understanding, and committed to excellence."  I also noticed his services were much sought after and I couldn't find a single negative review of him anywhere online.  On my way to the pre-op appointment the night before the procedure, I almost wanted to back out but after I met with Dr. Partington, I found myself totally at ease and completely reassured that I was in good hands and everything was going to be okay.  That helped me a lot and allowed me to start the procedure the next day in a much healthier and calmer state of mind.
In my experience, Dr. Partington was the perfect combination of what the two most important factors were for me in this decision.  I have no regrets and although I'm only on day 4 of my recovery and still swollen, I'm healing quite fast and can already see such a significant difference in my appearance.  I can't wait to see what the coming weeks bring and I'm so glad I went through the experience to get to the reward on the other side because after all, the pain was manageable.
To Dr. Partington: a million thank you's for your professionalism, expertise, and personable qualities – they were all so much appreciated.  I found it very easy to relate to you and it was truly a pleasure having you as my Plastic Surgeon for this procedure. I'm so grateful to you for the new and improved shape which will inevitably lead to a new and improved lifestyle and after what you told me about what smoking does to your skin, I promise I'll quit smoking too J.  Thanks again and all the best to you and your practice in the future!
Sincerely,
Christine | Vancouver, B.C., Canada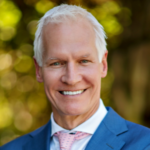 Dr. Marshall T. Partington MD, F.A.C.S. is a board-certified plastic surgeon serving patients in the Seattle, Bellevue and Kirkland areas. Dr. Partington is known for his cutting edge surgical techniques to deliver natural-looking results to his patients. Dr. Partington views each person and their story as a new journey with a very specific and unique objective. The happiness and gratitude of our patients is his greatest reward of all.