Liposuction Woodinville, WA
Liposuction Procedures for Sammamish Men and Women
Many residents of Sammamish, WA concerned about excessive fat on certain parts of their body choose to have liposuction treatment. A type of cosmetic surgery, liposuction is an effective way of having a more finely-toned body. While carrying-out liposuction on Sammamish residents, surgeons remove excess fat from various body parts, including:
Thighs
Abdomen and waist
Cheeks
Upper arms
Knees and ankles
At Partington Plastic Surgery and Laser Center we have been performing lipoSculpture, tumescent liposuction and liposuction on Sammamish residents for over 2 decades. In order to provide efficient treatment for our Sammamish patients, our surgeons first evaluate your expectations from liposuction before carrying-out liposuction treatment in our state-of-the-art clinic.
To discuss your needs for liposuction, lipoSculpture or tumescent liposuction in Sammamish, schedule an appointment by calling us at 425-605-5499.
LipoSculpture Has Many Benefits for Sammamish Residents
LipoSculpture is a treatment for removing excessive fat from the body but is different to liposuction in some ways. The treatment for lipoSculpture is safer and quicker than that for liposuction, and is more popular as a result. Although many people are acceptable candidates for this cosmetic surgery, it's advisable to consult experienced surgeons such as us to ensure whether or not you can enjoy the following benefits from the treatment:
Lead a more healthy life
Ensure a rapid recovery after lipoSculpture
Boost self-esteem
Ensure less noticeable scars
We are the lipoSculpture experts you can approach for safe surgery in Sammamish. LipoSculpture for Sammamish residents is carried out by our well-informed and seasoned specialists. Moreover, we work on a financial plan to ensure lipoSculpture can fit the budget of Sammamish residents.
With our lipoSculpture treatment, Sammamish residents can be sure of getting the results they are looking for.  For more information, visit our blog.
Tumescent Liposuction Can Reduce Localized Fat Deposits
While traditional liposuction can result in excessive blood loss during surgery, tumescent liposuction does not cause the same problem. During tumescent liposuction experts apply local anesthesia to subcutaneous fat, allowing for comfortable liposuction treatment. As the need for sedatives is also eliminated, tumescent liposuction is also safer for Sammamish residents.
Other significant benefits of tumescent liposuction include:
Intravenous fluid replacement is not essential with tumescent liposuction in Sammamish.
Less blood loss
Reduced possibility of the need for a secondary procedure in Sammamish
The risk of infection is reduced
Using advanced tools and techniques, we are adept at performing safe liposuction and tumescent liposuction for Sammamish residents.
For all your liposuction, lipoSculpture and tumescent liposuction needs, Sammamish residents can call Partington Plastic Surgery and Laser Center at 425-605-5499.
Liposuction Before & Afters
VISIT
Gallery
Non-graphic 3D Animations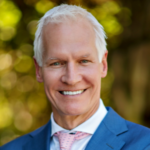 Dr. Marshall T. Partington MD, F.A.C.S. is a board-certified plastic surgeon serving patients in the Seattle, Bellevue and Kirkland areas. Dr. Partington is known for his cutting edge surgical techniques to deliver natural-looking results to his patients. Dr. Partington views each person and their story as a new journey with a very specific and unique objective. The happiness and gratitude of our patients is his greatest reward of all.