S.A.F.E. Lipo
S.A.F.E. Lipo is a process that involves redistribution, reduction, and augmentation techniques integrated into one, single cosmetic procedure. Most forms of liposuction may cause some degree of tissue damage, irregularities on the surface, and dermal adhesion. However, S.A.F.E. Lipo causes less of any of these while offering you dramatic, but natural-appearing results. Dr. Simeon Wall Jr. of New Orleans discovered this method initially for revisional liposuction procedures.
It works on a 3 step process:
Separating (S)
Aspiration (A)
Equalization of Fat (F, E)
S.A.F.E. Lipo trained and board-certified plastic surgeons can help you achieve natural and smooth body contours.
 S.A.F.E. Lipo FAQ's
Am I a good candidate for S.A.F.E. Lipo?
Why is it Called S.A.F.E. Lipo?
What parts of the body does it work on?
How long does the procedure take?
What is Power-Assisted Lipo?
How Much Does S.A.F.E. Lipo Cost?
What will be my recovery from S.A.F.E. Lipo?
When Will I See Results from S.A.F.E. Lipo?
Clay Bust Sculpture
by:  Dr. Marshall Partington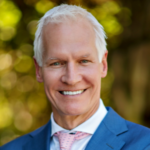 Dr. Marshall T. Partington MD, F.A.C.S. is a board-certified plastic surgeon serving patients in the Seattle, Bellevue and Kirkland areas. Dr. Partington is known for his cutting edge surgical techniques to deliver natural-looking results to his patients. Dr. Partington views each person and their story as a new journey with a very specific and unique objective. The happiness and gratitude of our patients is his greatest reward of all.