Breast Implants Bothell
Breast Implants Through Cosmetic Surgery for Bothell Residents
Breast enhancement just got better for the Bothell, WA area. Come down to Partington Plastic Surgery for a consultation to see if breast augmentation or breast implants are what you need to have the body you've always wanted!
Women often opt for breast implants. While there are other methods for effective breast augmentation and breast enhancement, breast implants are safest and most cost effective.
To ensure that our Bothell area patients get the best possible breast implants, we use:
Mentor and Sientra breast implants
A variety of breast implants surgical techniques
State of the art technology in an accredited surgical facility
Breast implants and breast augmentation can seem nebulous and sketchy. We've found that our Bothell area patients have a high satisfaction rate with our breast enhancement surgeries. You can be sure that your breast implants will be of the highest quality.
Breast Implant Surgery for Reshaping Bothell Patients
We offer all kinds of breast enhancement surgeries. Whether you're a woman who wants breast implants or a man who wants breast reduction, we are committed to giving the Bothell area the best breast enhancement services possible.
We make the most out of your first Bothell area breast enhancement consultation. We try to:
Understand what your goals are
Establish the best procedure to meet your goals
Help you choose a good financing plan
Choose the right breast implants
Give you a physical evaluation to help choose recovery and surgery times
Breast implants is not a simple procedure. Some of our Bothell area patients have adverse side effects to their breast implants after their surgery. We do our best to make breast implants comfortable and to make breast augmentation simple and easy.
Breast Enhancement Surgical Procedures for Bothell Clients
Depending on your physical condition, you could recover from a breast implants surgery within several days. We want to get Bothell area patients back into peak condition as quickly as possible. To help ensure that the breast enhancement surgery doesn't cut too much into your life, we:
Offer pre and post breast implants surgery guidance
Include pre and post breast implants surgery costs in your initial bill
Operate with "twilight sleep" rather than general anesthesia
We try to make breast enhancement available to anyone in the Bothell area who wants it. Breast enhancement usually makes you happier with your body, which can improve multiple facets of your life.
If you have more questions about breast implants, breast augmentation, or our Bothell area breast enhancement procedures, give us a call. We'd love to schedule a breast enhancement consultation with you today!
Breast Augmentation Before & Afters
VISIT
Gallery
Non-graphic 3D Animations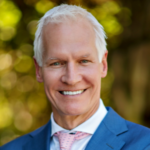 Dr. Marshall T. Partington MD, F.A.C.S. is a board-certified plastic surgeon serving patients in the Seattle, Bellevue and Kirkland areas. Dr. Partington is known for his cutting edge surgical techniques to deliver natural-looking results to his patients. Dr. Partington views each person and their story as a new journey with a very specific and unique objective. The happiness and gratitude of our patients is his greatest reward of all.